Proudly Serving Clients Since 1987
Trusted Legal Guidance
When faced with an issue as personal as divorce or estate planning, turn to us for help seeking a meaningful solution. Our team at Campbell & Campbell provides clients with the legal advice they need to protect their families and their futures. Whether you're looking to draft a will, navigate the probate process, or pursue a divorce, we'll be by your side every step of the way. We are experienced civil litigators.

We're able to offer our clients the time and attention they need as they work through their cases. In addition to estate planning and family law, we also represent clients in matters of Social Security law, personal injury, and business law. When you need guidance from a knowledgeable attorney, contact our office in Cornelia, Georgia, to schedule a consultation. We work with clients in Clarkesville and throughout Habersham County, as well as the neighboring areas of Banks County, Stephens County, White County, and Rabun County.
Wills and Probate
& Family Law Attorneys in Cornelia, Georgia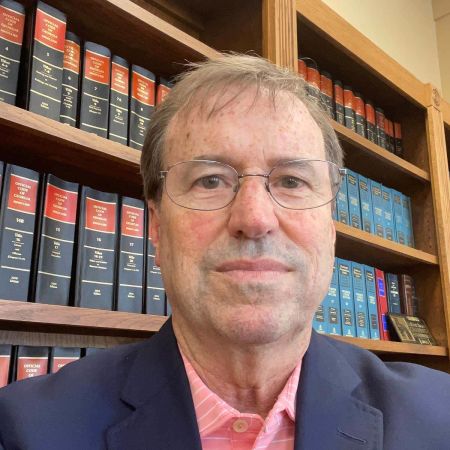 Steve Campbell
Attorney at Law
Since graduating from the Wake Forest University School of Law in 1987, Attorney Steve Campbell has been representing clients in matters of personal injury, estate planning, probate, and municipal law. An experienced litigator, Steve knows how to skillfully advocate on behalf of his clients. Discover how he can be your dedicated partner throughout the legal process.
Susan Campbell
Attorney at Law
A native of Habersham County, Georgia, Attorney Susan Campbell is proud to serve the people of her local community. She focuses a majority of her practice on cases of Social Security and family law. Susan is also a certified mediator, making her well-equipped to assist clients with domestic relations problems and other civil matters. Reach out to her for honest and compassionate counsel.
Why Work With Us?
Knowledgeable
We've each been practicing law since 1987, giving us decades of experience to draw from when working through your case.
Versatile
Our various practice areas make us the ideal legal team for nearly any issue you may have. Turn to us for comprehensive service.
Collaborative
We're ready to work with you toward your ideal solution. We'll offer our professional advice, but you'll always get the final say.
We Put Your Needs First
At the end of the day, you know what's best for yourself and your family. No matter what issue brings you into our office, our team at Campbell & Campbell will be here to listen and offer you advice based on your desired outcome.
Testimonials
Hear From Our Clients
"I heard about Campbell & Campbell through a friend that gave them a great review. I decided to give them a call for help with my disability claim. I expected it to be a complicated process to do my appeal. Susan made it so easy to get everything done and I was awarded my disability just a month or so later. I highly recommend them to anyone who needs help getting your disability."
"I have personally used Steve and Susan Campbell for several years now. Never once have I felt doubtful or felt as if they were not doing everything in their power to represent me. I contacted Steve years ago to represent me for my divorce and custody case. I won the case thanks to Steve's hard work. Now, unfortunatly we are going back to court for a custody modification and Susan will be handling this case (Mr.Campbell is now Judge Campbell). I still feel as confident today as I did 10 years ago! I could personally recommend either!!!

**professional, courteous, kind**"
"A family member had previously used Campbell and Campbell while needing legal advice. I gave them a call and was definitely pleased with their professionalism and legal expertise. I would recommend them to anyone seeking legal assistance. My results obtained thru their hard work was much better than I had expected. I also plan to seek their advice in the near future for a will preparation."
When you need to take control of your future — either by drafting your will or helping you navigate a divorce — let us help you do so. At Campbell & Campbell, we're prepared to act as your dedicated advocates during life's most difficult moments. Reach out to us when you're dealing with an issue like probate, divorce, or personal injury. We'll be here to help you work through it.
Our services include representation in business law matters, advising both start-ups and established corporations on things like entity formation and litigation. We also assist those applying for disability benefits through the Social Security Administration. Schedule a consultation with us today to start seeking a solution to your legal problem. From our office in Cornelia, Georgia, we proudly serve clients located in Clarkesville and across Habersham County. Contact us when you need representation in Banks County, Stephens County, White County, or Rabun County.